At City Base Dental Care, we are especially interested in making all our patients feel right at home! We put your needs first to achieve efficient and comprehensive treatment. Our staff is trained and skilled, and we strive to provide energetic and fun-loving service to each patient. Each member of our treatment team is a registered assistant, and our office staff has years of experience in treating patients with the highest level of care. We strive to stay abreast of the latest in technological advances by regularly attending continuing education courses and seminars.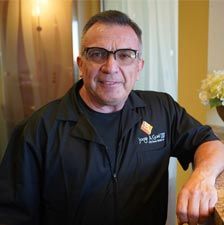 Dr. Jorge A. Guel
Dr. Jorge A. Guel has been delivering outstanding dental care since 1987. After graduating from San Antonio Highlands High School, he completed his undergraduate education at St. Mary's University. He then earned his dental degree at the University of Texas Dental School.
Dr. Guel's entire team is dedicated to maintaining a reputation of excellence in dental care.